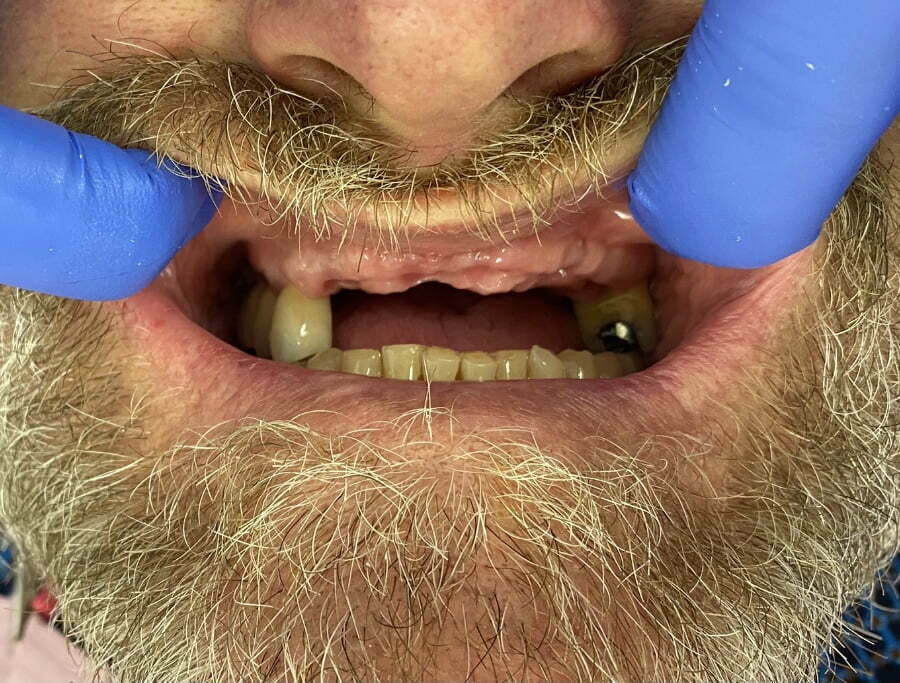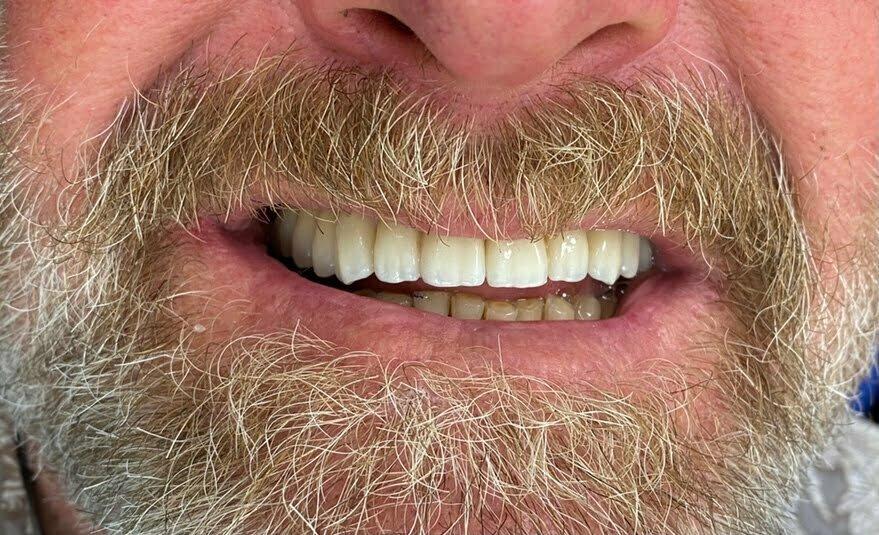 What are the benefits of dental implants?
Having a missing tooth or teeth not only affects your smile aesthetically, it can impact your speech and quality of life as well. Depending on each individual case, one of the solutions we recommend to our patients at Ayr Family Dental is dental implants.
With dental implants, you will experience improved speech and be able to eat the foods you love. Unlike dentures, dental implants prevent bone loss and teeth misalignment without the inconvenience of removing and putting them back in.
What are dental implants?
Dental implants are permanent tooth replacements that work like natural teeth. They are fitted to feel and look like natural teeth and are designed to be durable enough to withstand chewing and grinding. Implants are put in place in the implant site using advanced keyhole surgical technology for precision
How can you get dental implants?
To determine if you are eligible for dental implants, our team will study your medical records and take screening x-rays of your mouth. This will help us understand your bone qualities and your body's healing response post-surgery.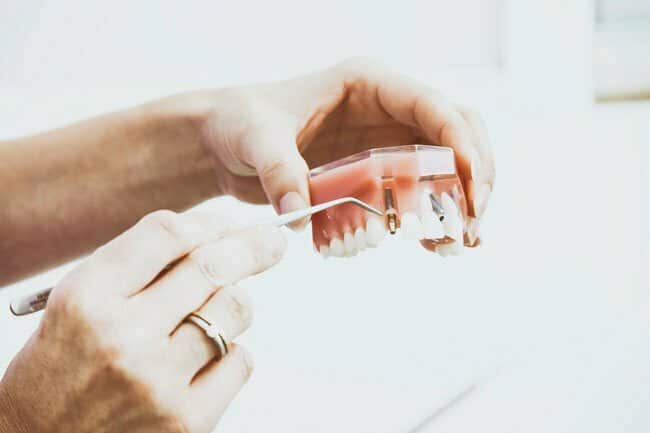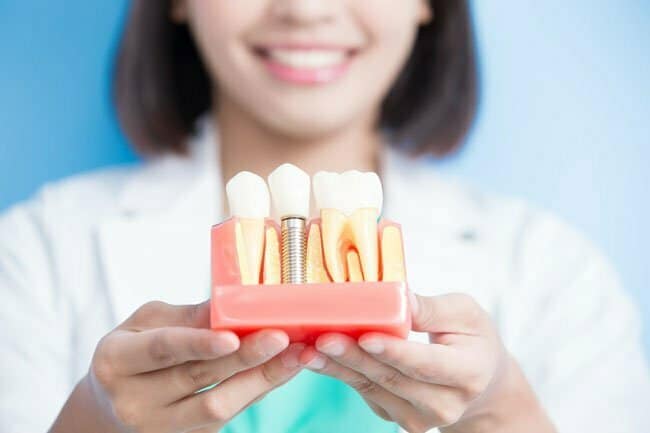 Based on the results of your tests, we will customise a treatment plan for you which will also determine how many sessions you will be needing with us and how much it will cost. The process of allowing the implant to heal, or osseointegration, takes 2-4 months depending on each case. As soon as the implant site has healed, the crown is added to complete your tooth replacement.
The process of getting dental implants takes several visits to the dentist but the wait is worth it. Because you can count on our team at Ayr Family Dental to give you safe, effective, and gentle dental surgical care before, during, and after the procedure, you'll be smiling with confidence in no time.
Customers share their experience
I have to be honest in the past a have been irresponsible with my dental care. I attended AFD with a myriad of problems that required attention.The dental care is first class with each step explained in detail. The level of professionalism from reception to the chair is excellent. Highly recommended. If you have an aversion to the dentist, this practice is for you!
The Ayr Family Dental team provide a wonderful, professional and friendly dental service and I am extremely pleased with the dental care they have provided to me over the past couple of years - I would recommend them unreservedly
Ayr Family Dental 😁 Professional and Friendly Staff 😁 My kids aren't afraid of the dentist anymore they were so good with them 😁 They are so very helpful and accommodating when it comes to dental emergencies.
Best dentist ever! A great experience all around, from my fist phone call to the warm welcome when I arrived. The entire staff was so friendly and informative. There was no wait and best of all no pain! Would recommend them to everyone. Thanks so much.. Dr Sudip did excellent job on my new crown.
Recommended the team at Ayr Family Dental. The team were friendly and clearly explained the options and came up with a treatment plan that suited me perfect. Would recommend them anyday!
We are conveniently located in Ayr, Queensland so you can easily come visit us.
We would be happy to discuss our packages with you in detail. 
Look for our dentist, Dr. Pawan, or our dental assistant.
Yes, we support payments with: